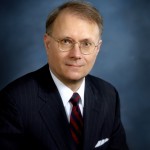 Andrew Danas is a Partner with Grove, Jaskiewicz and Cobert LLP.  He represents clients on a wide variety of general commercial and regulatory issues.
Andrew has a specialized knowledge of legal issues involving companies engaged in international trade and transportation.  He regularly counsels companies on the corporate, commercial, and regulatory obligations they may have both in the United States and abroad.  He is an experienced negotiator and litigator.
Andrew regularly advises and represents clients in their dealings with federal agencies of the United States Government.  He assists clients in obtaining government licenses and bonds and has represented them in government investigations and litigation.  He has assisted clients on legislative matters and has testified before the United States Congress on their behalf.
As part of his practice, Andrew also regularly advises and assists his clients on matters pertaining to their intellectual property and the branding of their business, including matters pertaining to trademark registration and licensing.
In addition to his commercial practice, Andrew regularly represents firm clients in commercial litigation and arbitration.
A frequent speaker on business matters related to international commerce, Andrew publishes regularly in professional and academic journals.  He is also active in a number of professional organizations in a leadership capacity.  Andrew currently serves as Co-Chair of the International Transportation Committee of the American Bar Association Section on International Law; Co-Chair of the Antitrust and Unfair Trade Practices Committee of the Transportation Lawyers Association; and Secretary and Management Committee Member of the Euro-American Lawyers Group.
Contact Andrew here:  E-Mail Contact
Recent Representative Client Matters
The following are a few representative matters that Andrew has handled:
Represented a Canadian lumber company in a U.S. Customs investigation.
Represented a Swedish beverage manufacturer in an arbitration brought by a U.S. distributor alleging breach of an exclusive distribution agreement.
Assisted a publicly-traded company with the regulatory and licensing issues related to its acquisition of another publicly traded company.
Assisted a client in the resolution of a contract dispute with a major oil company, resulting in a new contract for the client.
On behalf of a marketing communications company, resolved a trademark ownership dispute with an Italian fashion designer.
Coordinated the worldwide registration of trademarks owned by a U.S. boat manufacturer.
Litigated an international trademark ownership dispute between a U.S. company and its European supplier.
Provided advice on their international transportation contracts to a major U.S. Retailer.
Assisted a French company in preparing their distribution agreements in the United States.
Represented a technology company in a contractual dispute with a former contractor.
Represented claimants in a variety of bankruptcy preference actions.
Assisted a client in avoiding patent infringement claims against computer software technology that the client had independently developed for their business.
Helped develop corporate compliance programs for various clients.
Assisted clients in developing C-TPAT supply chain security protocols.
Advised a not-for-profit shippers' association on corporate governance and antitrust and competition law compliance policies.
Representative Speaking Engagements
Transportation Lawyers Association Annual Meeting (May 2018)
The Competitor Took the Trade Secrets – Did the UTSA Take the Unfair Competition Claims?
The American Bar Association Section of International Law 2017 Spring Conference  (Washington April 2017)
Disruptive and Emerging Technologies for and Beyond Transportation – Insurance and Liability Issues for the New Era

The American Bar Association Section of International Law 2015 Fall Conference  (Montreal October 2015)
Resolving Disputes on Your Terms: The Enforceability of Form Contract Choice-of-Law and Jurisdiction Clauses in Cross-Border Transactions:  The U.S. Approach
The Transportation & Logistics Council, Inc. 2012 Annual Conference (April 2012)
Importing & Exporting:  New Developments in Ocean Pricing and Customs Supply Chain Security

44th Annual Transportation Law Institute (November 2011)
Key Transportation Contract Clauses For Today's Changing Regulatory Environment – The International Perspective

American Bar Association Section of International Law Teleconference (August 2010)

International Antitrust Investigations in the Transportation Industry: The Pros and Cons of Seeking Government Leniency From Prosecution (moderator)

Transportation Lawyers Association Annual Meeting (May 2008)
Antitrust and the Transportation Industry:  Enforcement is Here to Stay
Recent Professional Articles
Protecting Your Trademark in the United States
Euro-American Lawyers Group Legal Interview Issue 22
The "Buy American" Provisions of the U.S. Economic Stimulus Legislation:  Laying the Groundwork for Economic Protectionism or Business as Usual?
Euro-American Lawyers Group Legal Interview Issue 20
International Arbitration – The American Perspective
Euro-American Lawyers Group Legal Interview Issue 15
NVOCCs Get New Contracting Rights
The Transportation Lawyer  Vol. 6 No. 4
The Antitrust Modernization Commission Report
The Transportation Lawyer Vol.9 No. 3 (Co-Author)
Academic Law Review Articles
Disruptive technologies and business models: emerging regulatory issues from the sharing economy.  Journal of Multidisciplinary Research, 10(3), 39-54 (Fall 2018).
Europe 1992 and the Rise of the Pacific Rim: Do Changing World Trade Patterns Require a Change in United States Shipping Laws?, 22 Vanderbilt Journal of Transnational Law 1035
Deregulation of the Liner Conference System: The Creation of Countervailing Power in Shippers as a Means to Control Oligopoly Market Power, 6 Northwestern University Journal of International Law & Business 373
Grassroots Lobbying and Goodwill Advertising: Are the IRS Regulations Implementing Section 162(e)(2)(B) Unconstitutional?, 62 Taxes 722

Honors and Awards

AV® Preeminent™ Peer Review Rated by Martindale-Hubbell®
Transportation Lawyers Association Distinguished Service Award
American Bar Association Section of International Law Committee Leadership Award
Professional Organizations and Activities

Euro-American Lawyers Group
Secretary and Member of Management Committee

Transportation Lawyers Association
Co-Chair, Antitrust and Unfair Practices Committee
American Bar Association Section of International Law
Co-Chair, International Transportation Committee (2014-2017)

American Bar Association Section of International Law
Vice-Chair, International Contracts Committee (2017-2019)
Court Admissions
Andrew is a member of the District of Columbia Bar.  He is also admitted to practice in the following federal courts:
Supreme Court of the United States
U.S. Court of Appeals for the District of Columbia Circuit
U.S. Court of Appeals for the Second Circuit
U.S. Court of Appeals for the Third Circuit
U.S. Court of Appeals for the Fourth Circuit
U.S. Court of Appeals for the Sixth Circuit
U.S. Court of Appeals for the Eleventh Circuit
U.S. Court of Appeals for the Federal Circuit
U.S. District Court for the District of Columbia
US Court of International Trade
US Court of Federal Claims
Education
University of Connecticut B.A. (cum laude)
National Law Center, George Washington University School of Law J. D.