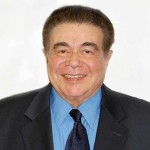 Ronald N. Cobert has a Martindale-Hubbell peer rating of AV® Preeminent. This is a testament to the fact that his peers have ranked him at the highest level of professional excellence.   Ron represents domestic and foreign clients on business, commercial, contractual, and white collar criminal issues.   His expertise extends to a number of industries, including, but not limited to, telecommunications, transportation, shipping, health care, and wine and spirits.
Ron is recognized as one of the leading attorneys in the development of the intermodal transportation industry and intermodal law.  Both Ron and the Firm have acted as general counsel to a variety of industry trade associations.  Ron has also served as lead counsel in a number of key court decisions, including those before the United States Supreme Court, that have established the various roles of transportation intermediaries and carriers in the domestic and international transportation industry.
In addition to his representation of transportation industry clients, Ron regularly advises a variety of U.S. and foreign clients on commercial issues and on the formation and operation of their businesses in the United States.  Ron has an active litigation practice and frequently represents clients in actions brought by the U.S. Government.   E-Mail Contact
Recent Representative Client Matters
The following are a few representative matters that Ron has recently handled:
Represented a U.S. government contractor in a False Claims Act litigation resulting in a favorable settlement.
Represented physicians in contract negotiations, Medicare audits, and the purchase and development of a cancer treatment center and MRI facility.
Advised a foreign transportation conglomerate on structuring its U.S. operations.
Litigated the breach of a terminal and warehouse rental property agreement.
Assisted a client in the purchase and merger of a Customs Brokerage.
Represented a non-profit transportation cooperative in its formation, membership requirements, and ocean carrier contract negotiations.
Advised an information technology vendor on its key employee agreements and other contract issues.
Assisted a client in avoiding patent infringement claims against computer software technology that the client had independently developed for their business.
Honors and Awards

AV® Preeminent™ Peer Review Rated by Martindale-Hubbell®
Professional Organizations and Activities

Euro-American Lawyers Group
Washington, D.C. Co-contact
American Bar Association
Sections on Antitrust, Business Law, and Health Law
National Association of Criminal Defense Lawyers
Transportation Lawyers Association
Association of Transportation Law Professionals

Court Admissions
Ron is a member of the District of Columbia Bar.  He is also admitted to practice in the U.S. Supreme Court, the U.S. Court of Claims, certain federal district courts including Maryland, and in various federal circuit courts including the U.S. Court of Appeals for the District of Columbia Circuit and the U.S. Court of Appeals for the Second Circuit.
Education
College of the Holy Cross, Worcester, Massachusetts
Georgetown University Law School